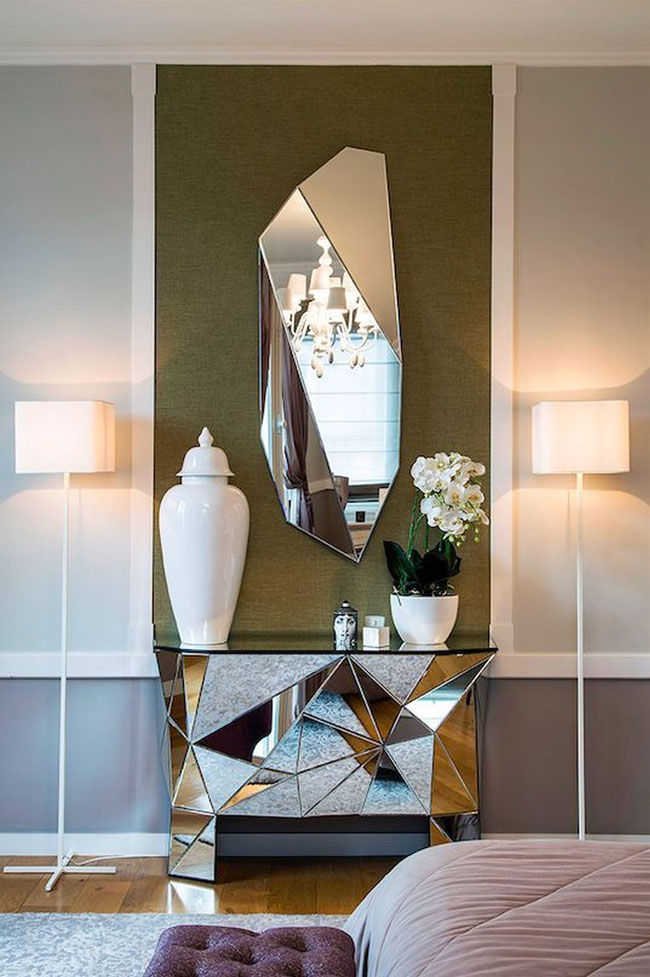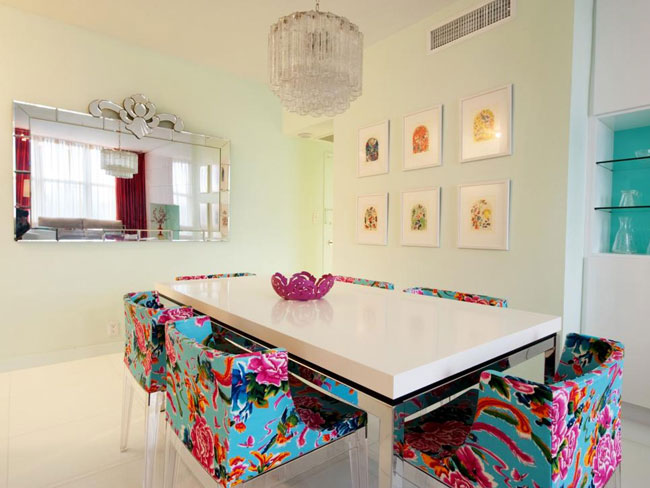 Mirrors play a powerful role in interior design. Their practicality for checking out how you look may be the most familiar benefit. Hard to imagine applying makeup and fixing up bedhead without the bathroom mirror. That dressing room mirror reveals how successful you are with your colour choices and accent pieces. Your reflection reveals how others see you. And that reflective quality is what makes mirrors so brilliant. Here are some tips on how to incorporate mirrors that will shed new light on your home's design.
Light and bright
By reflecting daylight from windows and glass doors, a well-placed mirror magnifies the incoming light, doubling its strength and brightness. In the evening, artificial light from lamps, chandeliers and candles makes a dramatic scene as it reflects back into the room.
Tricks the eye
A large mirror will make a small room visually grow in size. The reflection opens up the space; it often feels like there is another room as the eye is drawn into the mirror image rather than stopped at a solid wall.
Accentuate the positive
If there are corners in a room that you would rather not see, use a mirror behind a display to draw attention. A mirror acts as focal point and accentuates anything that it reflects. A favourite position is hung over a fireplace. Or save that spot for art work and hang a big mirror on the opposite wall to make a big statement.
Create a display
A long hallway is an opportune spot to hang a series of mirrors. Choose a variety of sizes and shapes and hang as you would a gallery. The impact is stunning, you have made the narrow hallway feel wider and brighter and much more interesting. Similarly, add a focal mirror to a gallery of photos. Be sure it's at eye level and as you pass by your image becomes part of the gallery.
Reflective art
Look for a mirror that is also a piece of art. In the vignette shown here by Olivier Berni Interiors, the crystal shaped mirror would stand on its own as a dazzling work of art. Its reflective glory is magnified by the mirrored credenza creating a striking display.
Mirror tiles
Utilized in kitchen backsplashes, bathrooms and home bars, mirror tiles are available in various sizes. Some are tinted, which adds a colourful note to their reflection. They can be set in a solid pattern or interspersed with other tiles to add accent and texture.
Frame It
Plain or fancy, a mirror's frame delivers a big design message. Take note of what you are reflecting to get the most from this versatile element and then decide on a suitable frame. Designer Andreea Avram Rusu considers mirrors as movable windows that can change the aspect of a room wherever you place it.
A personal touch
Wooden frames are simple to decorate with your own choice of colours and mediums. The mirror will reflect the finish you pick. Paint in a solid shade, black works its magic around art and photography as well as mirrors. Stylize with gold paint or gilding for an antique effect, whitewash the wood for a rustic design. The frame can incorporate details from the room by including patterns and fabrics seen in your furnishings.