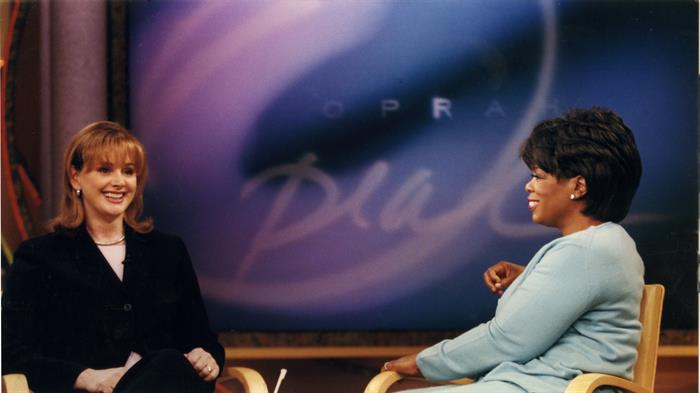 LA DOLCE DEBBIE airs on OWN Canada 16th Feb 2016 at 8.30 PM
I am convinced that life is just one big circle. I find it truly amazing how people and events constantly pop back into your life. In the last few weeks
I have been having conversations with childhood friends who were at my wedding 30 years ago, and with whom I had lost touch over the decades. They
are all now coming to celebrate our 30th anniversary with us this summer in Italy. So excited. Full circle!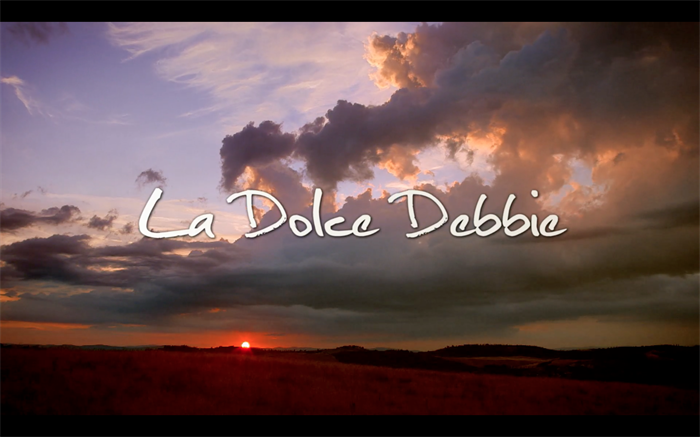 Several years ago I got 'the call', and by 'the call' I mean one afternoon a producer at The Oprah Winfrey Show rang me. They wanted me, yes me, to come
to Chicago and be a guest on her show. I remember every minute of the thrill of that journey to the Harpo studios, the gorgeous hotel we stayed in,
the dinner the night before with the producers and recording voice-overs in a booth, with Oprah doing the same in the adjoining one. But the very best
of this entire experience has to be sitting next to her on those iconic 'yellow' chairs. I was giddy and overwhelmed. My knees shook so much that she
actually clutched both of them and told me not to be so nervous. By the time the cameras were rolling it was like sitting with a girlfriend chatting
about paint colours, stencils and decorating for the whole hour, one of my most memorable hours. She held up some of my decorating books which shot
up to the top ten on Amazon, which of course was fantastic but really it was about just having a good time. I was lucky to be invited back onto The
Oprah Winfrey Show many times and now, all those years later, I am thrilled to be back on her very own network, OWN with my new documentary series
La Dolce Debbie.
OWN is the ideal network for this series. The six-part documentary is not a renovation show; it's about building dreams. It follows my dream of renovating
an ancient ruin in Tuscany (after watching Under The Tuscan Sun countless times) and turning it into a beautiful haven where like minded women can
come and share their dreams and their next chapters. I hope that this series inspires everyone watching into making their own wish list come true.
It may not be today or even in 10 years, but keep on dreaming, working hard and stay passionate about everything you cherish and I promise, that next
chapter will happen.
Talk about coming full circle – I began my television career on WTN, the Women's Television Network which eventually became W, part of the Corus Network.
The Painted House ran for 14 seasons and changed my life. It was also the first of its type, a decorating show! I cannot count the times that people
told me that no one would be interested in a TV show about 'doing up' homes – on primetime! Well this little show was a hit and so much grew out of
it, from the books, newspaper columns and products. So thank you Corus for all the support, it is wonderful to be back in your family.