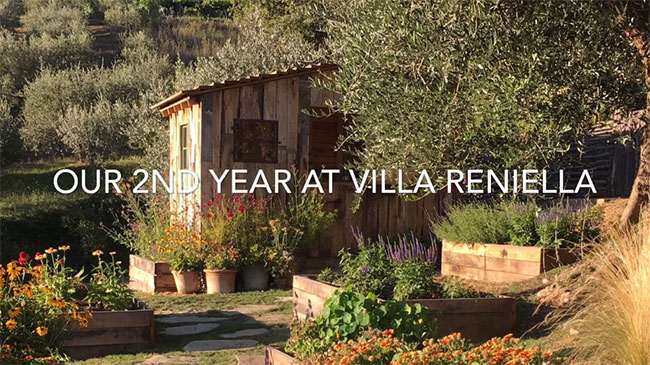 Pictures mean so much to me. I should have invented Instagram, but I didn't! Every picture really does tell us so much. Here is a wee recap in pictures of my 2016. I travelled to Barcelona, Germany and Koh Samui off the coast of Thailand. Back and forth like a uneventful bus circuit between Tuscany, London and Toronto. I was groomed and fluffed in make-up rooms across the country. I've smiled and chatted to television hosts for countless interviews. I've launched my very own Pinot Grigio and a furniture line and not forgetting my first documentary series, La Dolce Debbie. I spoke to magnificent crowds doing my best to inspire the next generation of working gals. I've shaken hands, kissed babies and smiled and smiled. I've become a farmer producing organic olive oil plus our own lavender and rosemary products.
At Villa Reniella we've entertained hundreds of wonderful guests at our retreats from all around the world and held our first gourmet retreat with men
– the less said the better!! The highlight of the year has to have been celebrating my 30th wedding anniversary to my most special person, Hans. My
best friend Jacky was my bridesmaid alongside my nieces (I could not afford bridesmaids the first time around) and we partied all night with my dear
boys, my brother and all our closest friends. One of the happiest times of my life. It was a good year and I am truly, truly grateful.
~ Debbie